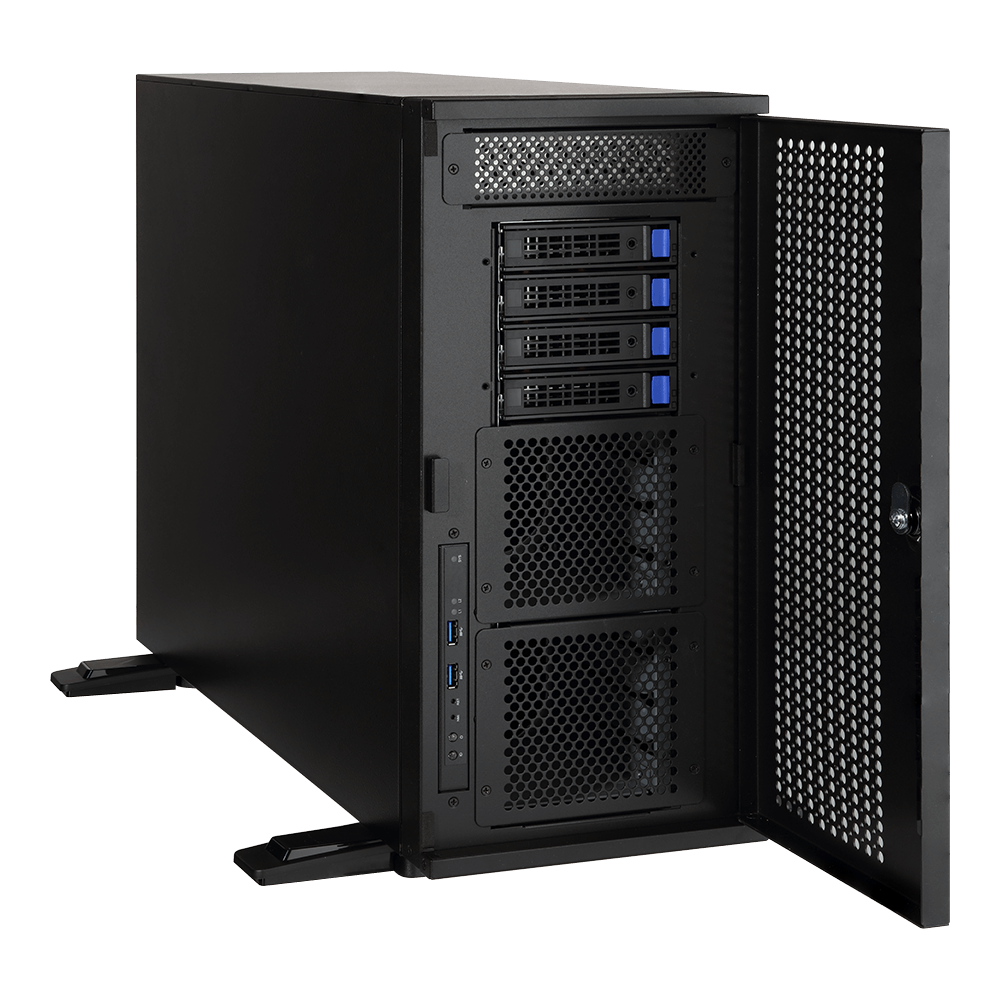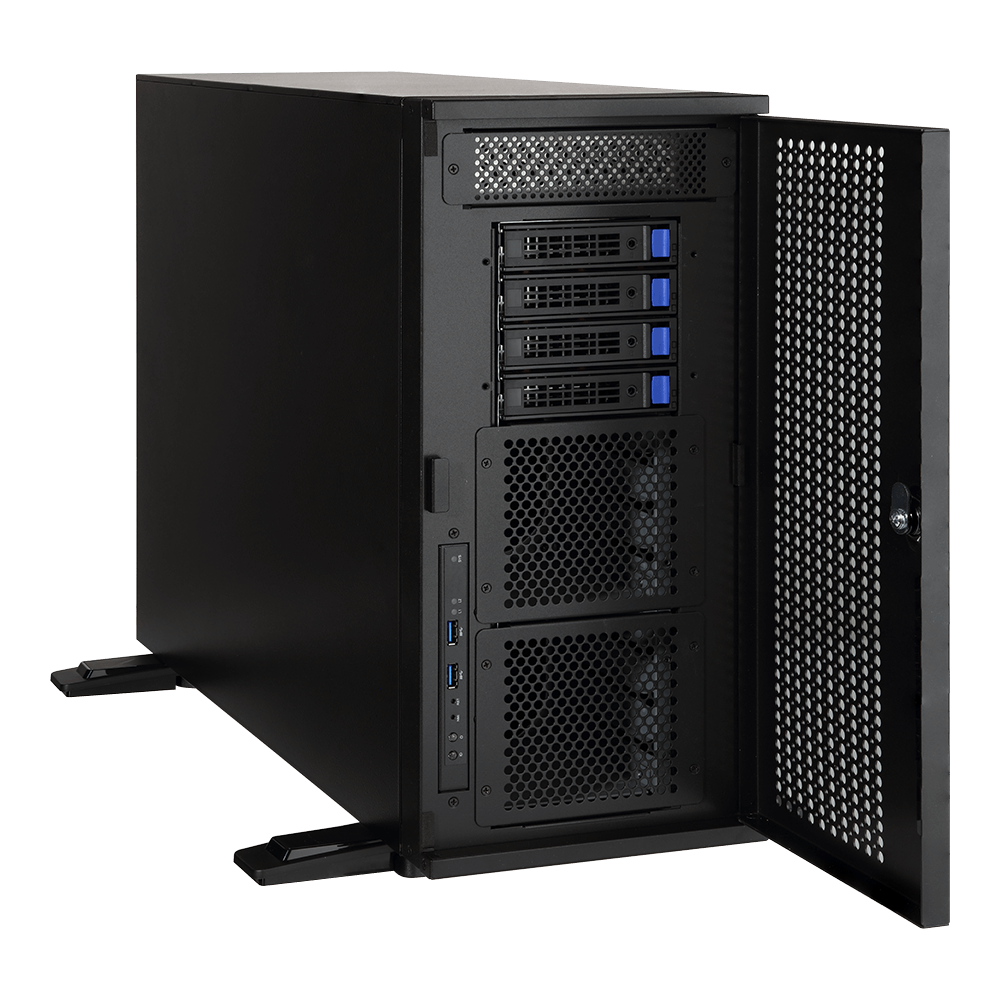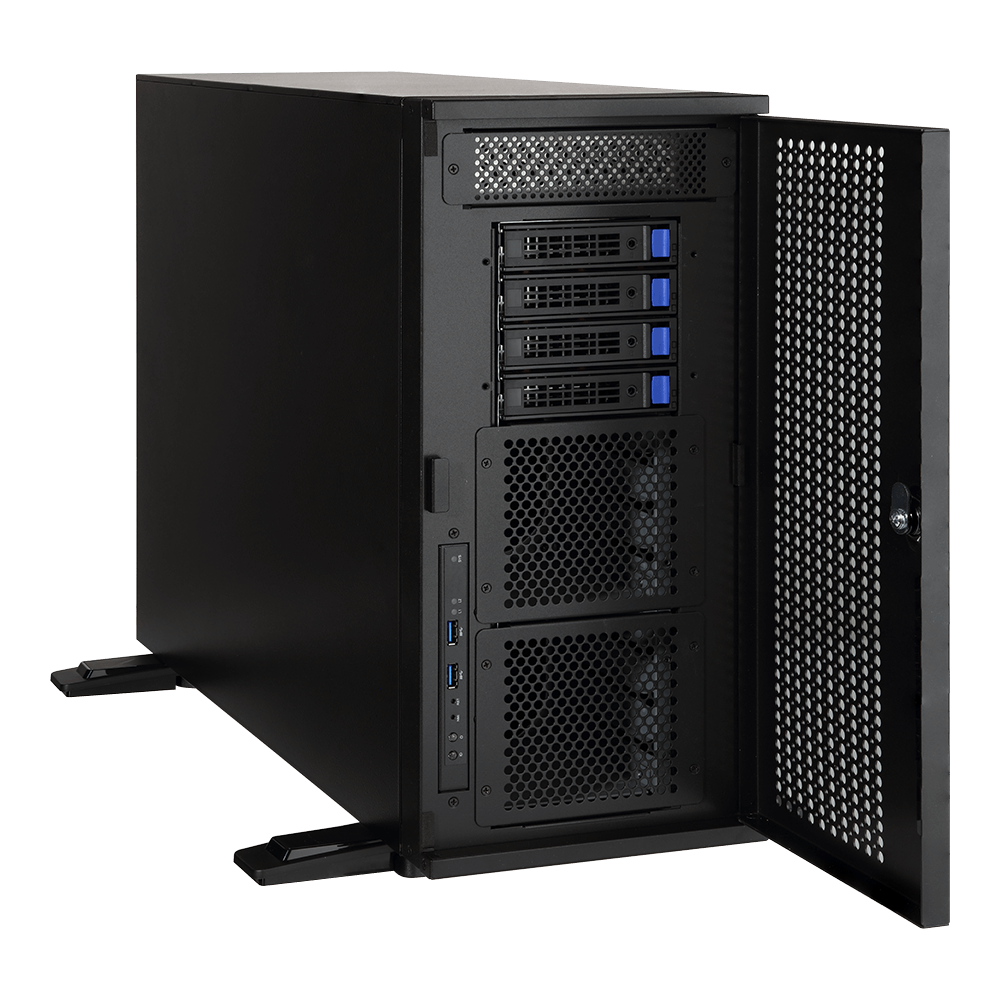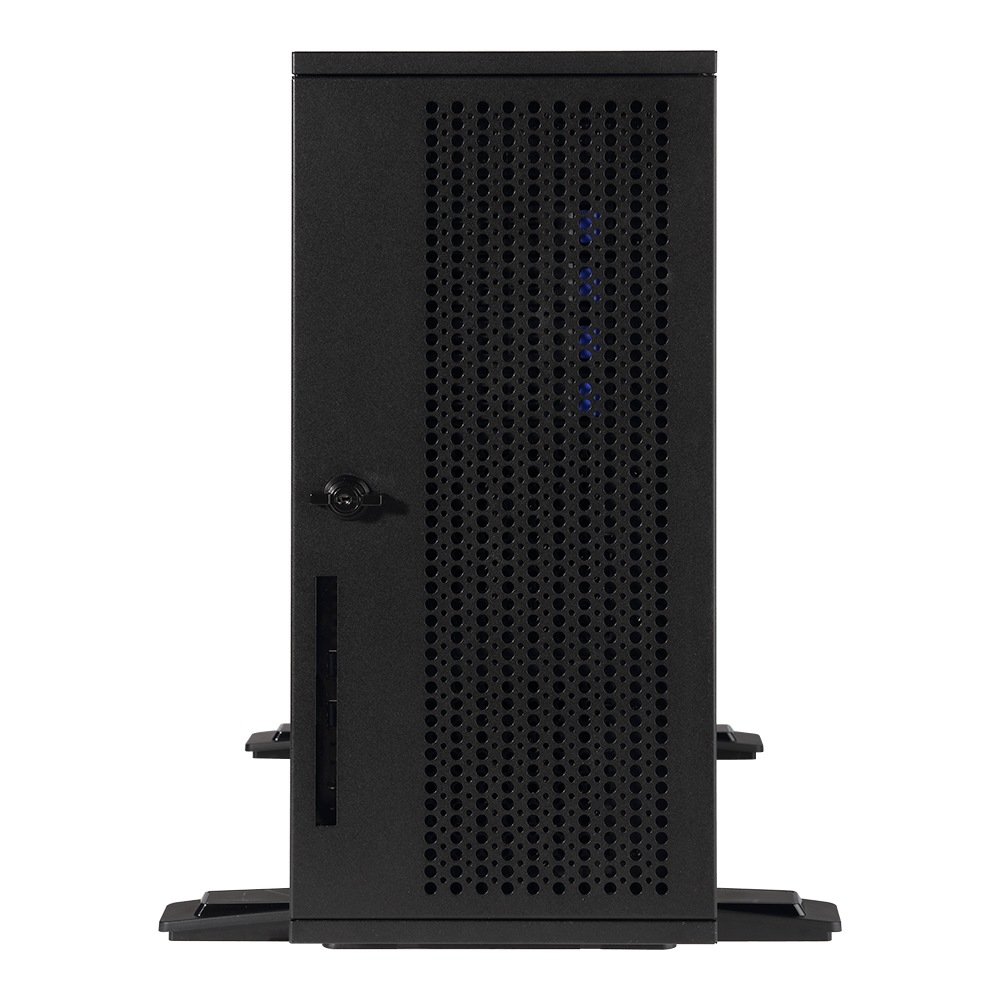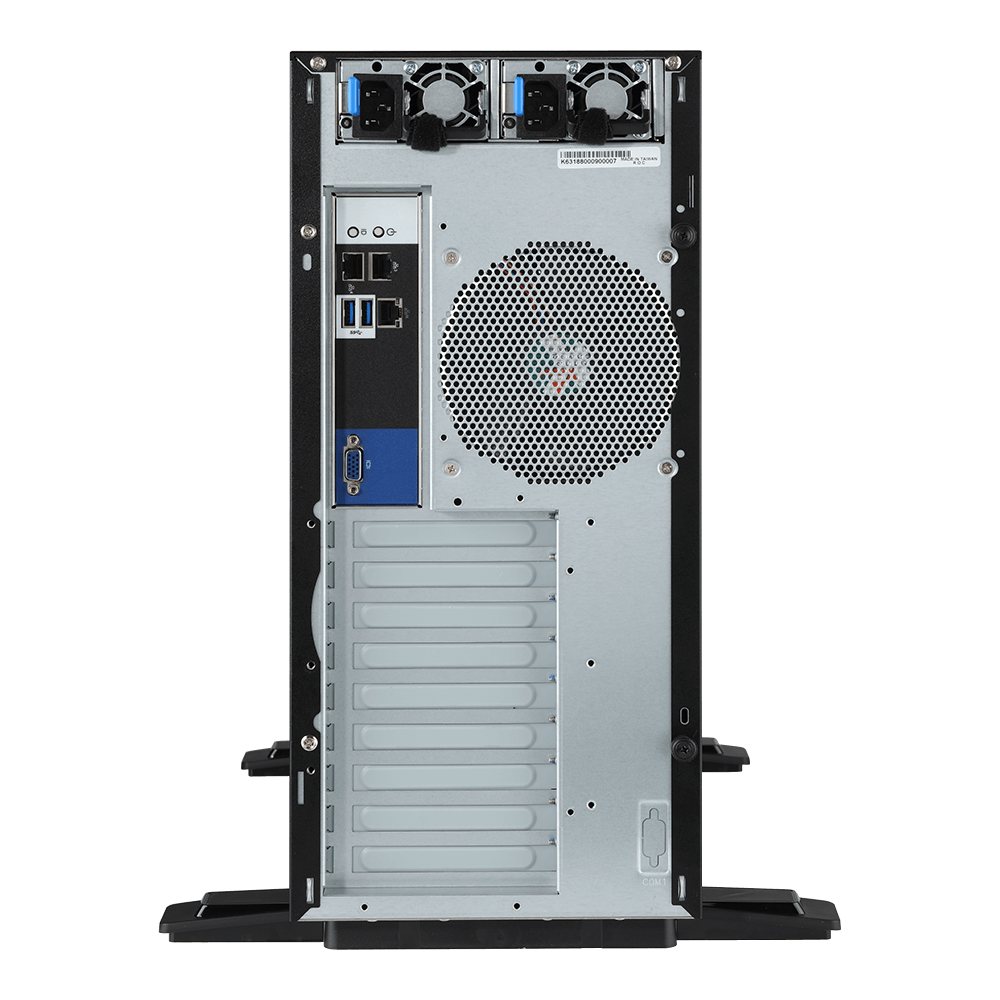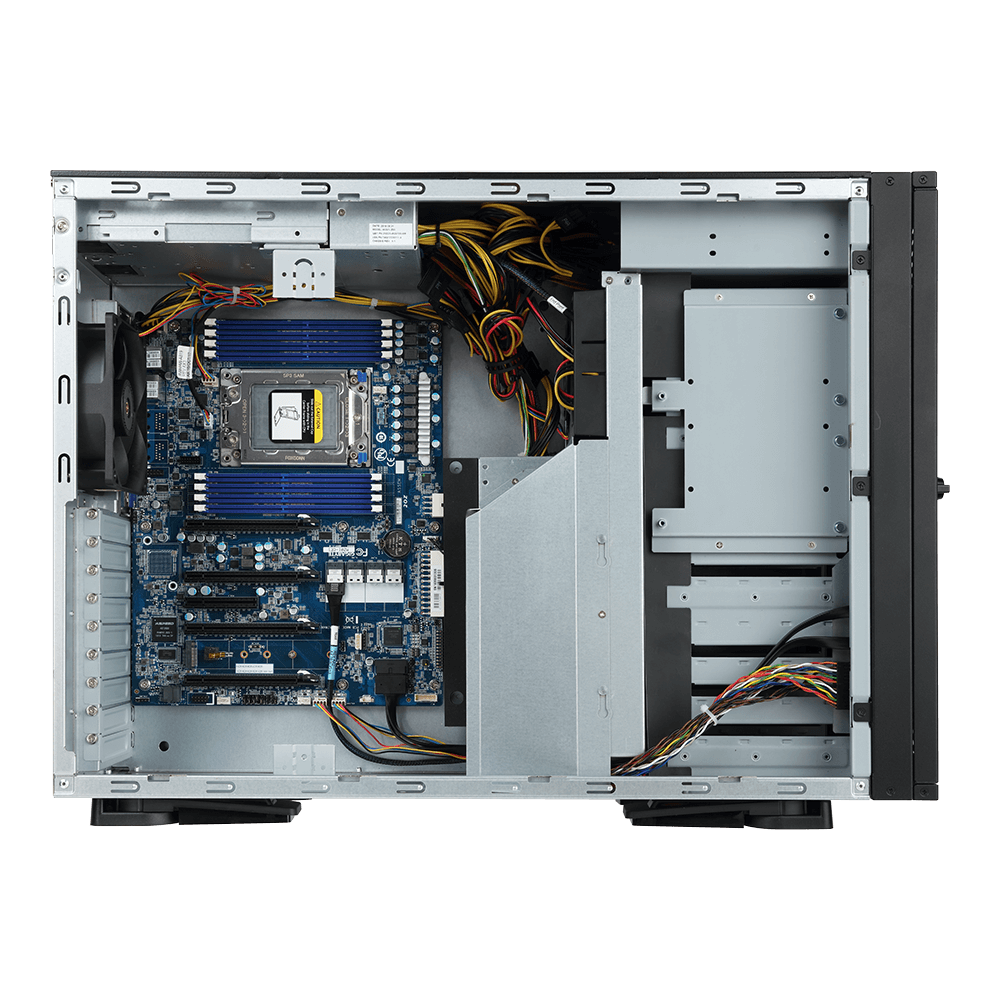 W291-Z00 (rev. A00)
High performance tower workstation / e-business server Supports up to 3 x double slot GPU cards AMD EPYC™ 7002 and 7001 series processor family
产品特性
AMD EPYC™ 7002 Series Processor (Rome)
The next generation of AMD EPYC has arrived, providing incredible compute, IO and bandwidth capability – designed to meet the huge demand for more compute in big data analytics, HPC and cloud computing.
Built on 7nm advanced process technology, allowing for denser compute capabilities with lower power consumption

Up to 64 core per CPU, built using Zen 2 high performance cores and AMD's innovative chiplet architecture

Supporting PCIe Gen 4.0 with a bandwidth of up to 64GB/s, twice of PCIe Gen 3.0

Embedded security protection to help defend your CPU, applications, and data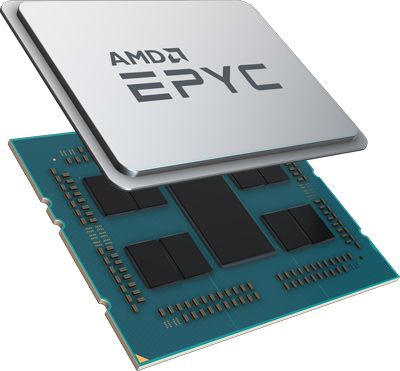 G292-Z20 Product Overview
AMD EPYC's Rome 7002 Series processors feature faster 8 channel DDR4 memory lanes, supporting RDIMM or LRDIMM memory modules with a speed of up to 3200MHz (1 DIMM per channel)

W291-Z00 System Block Diagram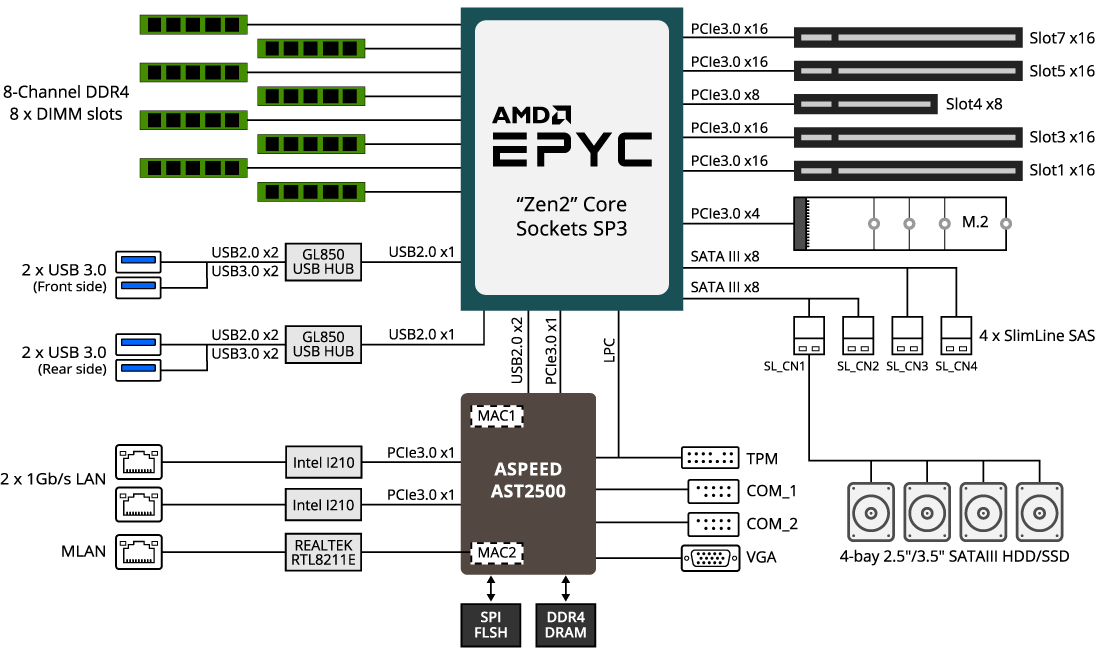 W291-Z00 Product Overview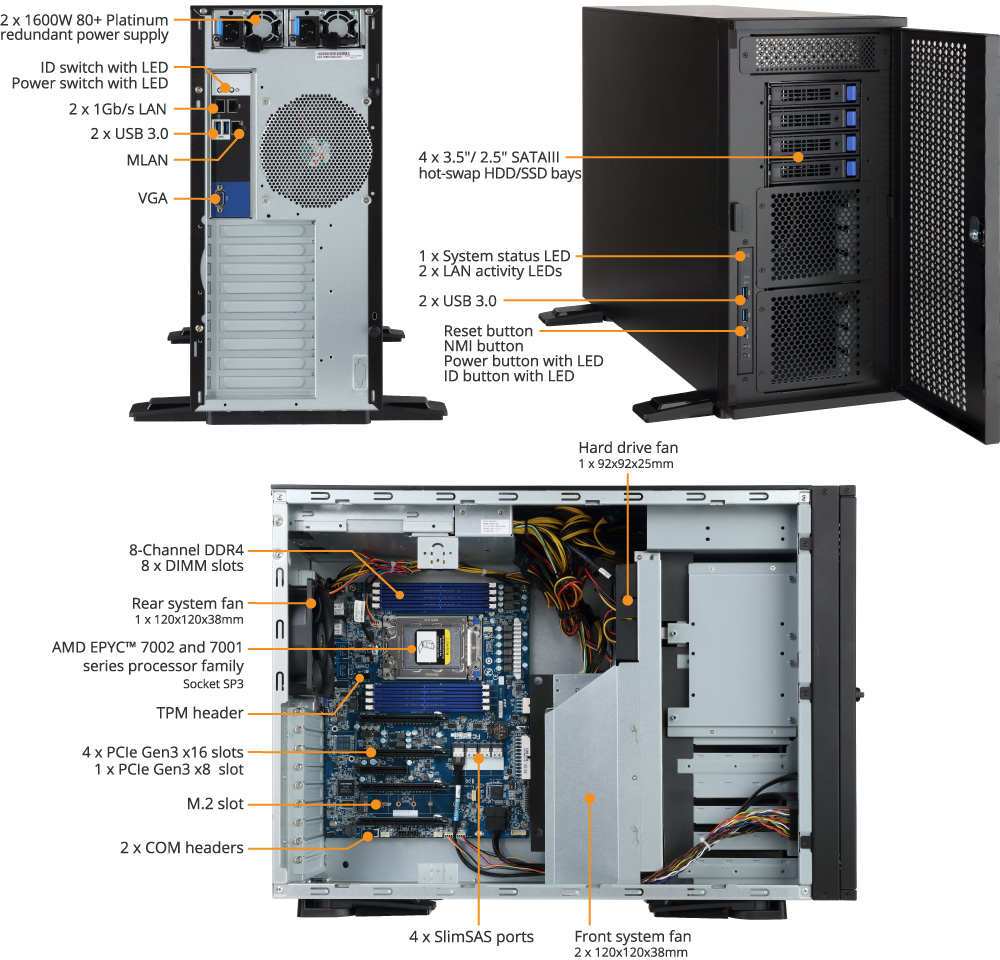 Supporting up to Four GPU Cards
The W291-Z00 has a capacity to support up to four active VGA or passive GPGPU cards. GPUs supported* by the W291-Z00 will include the Tesla V100 for machine learning workloads, as well as NVIDIA's Quadro, GeForce & Titan series VGA cards, offering a variety of workload possibilities for this system. The W291-Z00 offers an excellent value proposition to customers looking for a non-rackmount standalone server that still can offer dense GPU capacity and compute power.
* GPU card type supported & quantity supported varies according to mechanical and thermal considerations. For more information, please consult the W291-Z00 QVL list available from your GIGABYTE sales representative.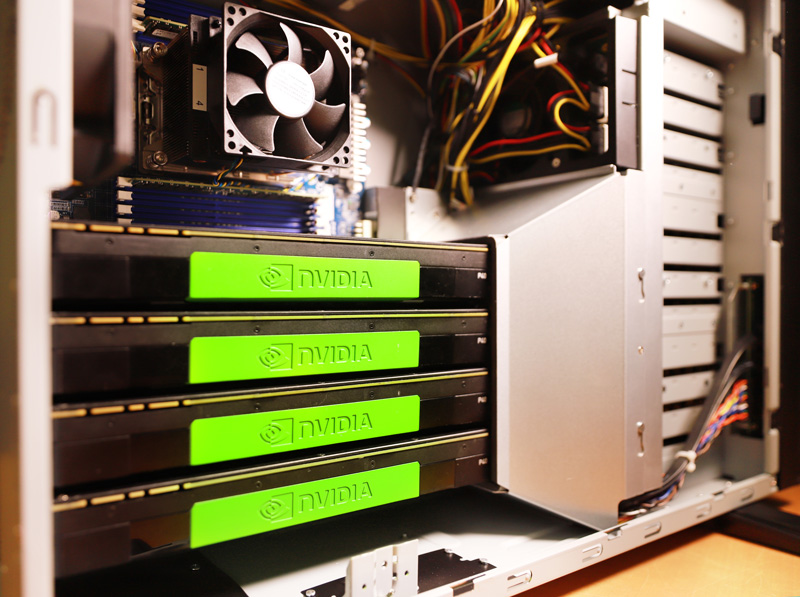 NVIDIA® V100 Tensor Core GPU Support
GIGABYTE's AMD EPYC server systems and motherboards are fully compatible and qualified to use with NVIDIA® V100 Tensor Core GPUs, an advanced data center GPU built to accelerate AI, HPC, and graphics. Powered by NVIDIA Volta™ architecture and with 640 Tensor Cores, the NVIDIA V100 has broken the 100 teraflops (TFLOPS) barrier of deep learning performance — enabling data scientists, researchers, and engineers to tackle challenges that were once impossible.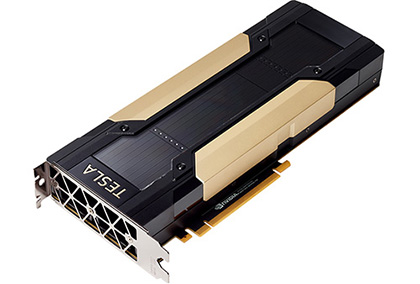 Dense, High Speed Storage Support
Onboard M.2
GIGABYTE AMD EPYC™ platforms are designed to support on-board 'M.2' storage devices for time-sensitive operations and leaves room on the standard storage for compute tasks. Delivering up to 32 Gb/s data transfer speeds, M.2 offers users considerably faster storage performance than current mSATA devices.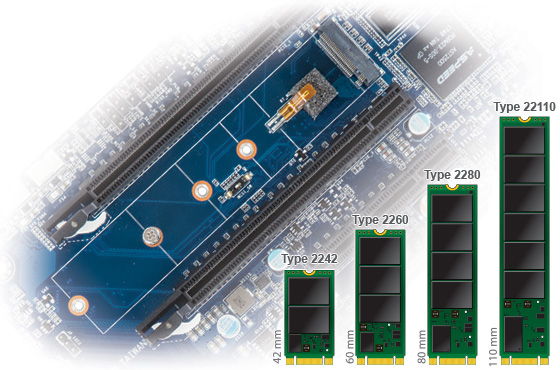 Data Security
TPM 2.0 Module
GIGABYTE's AMD EPYC Server is designed to support Trusted Platform Modules (TPM - discrete cryptographic on-board processors).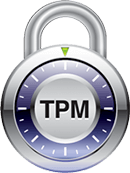 Carefully Selected Components
GIGABYTE's passive components are carefully selected to guarantee a stable operating environment and allow the processors and the memory to deliver their maximum performance. GIGABYTE's server motherboards are built with long lasting components for a high degree of reliability and durability.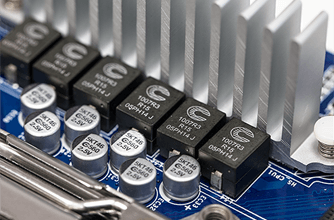 Efficient, Reliable Power Supply
GIGABYTE's AMD EPYC 7002 Series server are designed to guarantee high conversion efficiency regardless of load. Redundant 80 Plus 'Titanium' or 'Platinum' PSUs, combined with GIGABYTE's precision engineering, translates to super efficient power usage which maximizes the system's power : performance ratio and reduces OPEX for the user.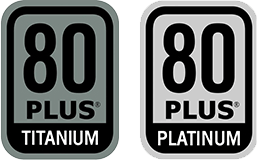 Intelligent Power Management Features
SCMP (Smart Crises Management / Protection)
SCMP is a GIGABYTE patented feature that will automatically force the system's CPU to enter ULFM (ultra-low frequency mode for minimum power consumption) when the BMC is alerted to a PSU fault or error (such as power loss, power surge, overheating or a fan problem). This feature will prevent shutdown in systems with less than 1 + 1 PSU redundancy when one PSU is lost.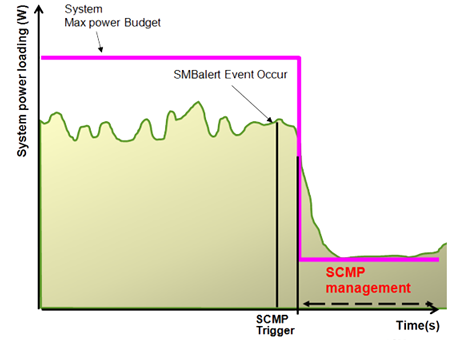 GIGABYTE Server Management (GSM)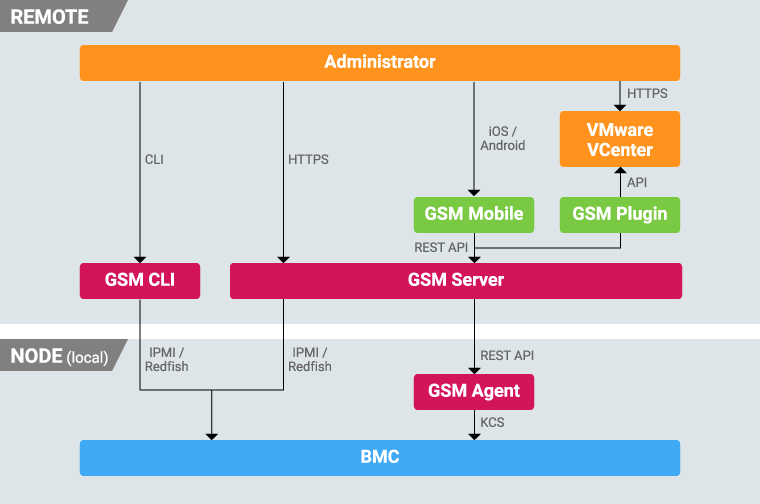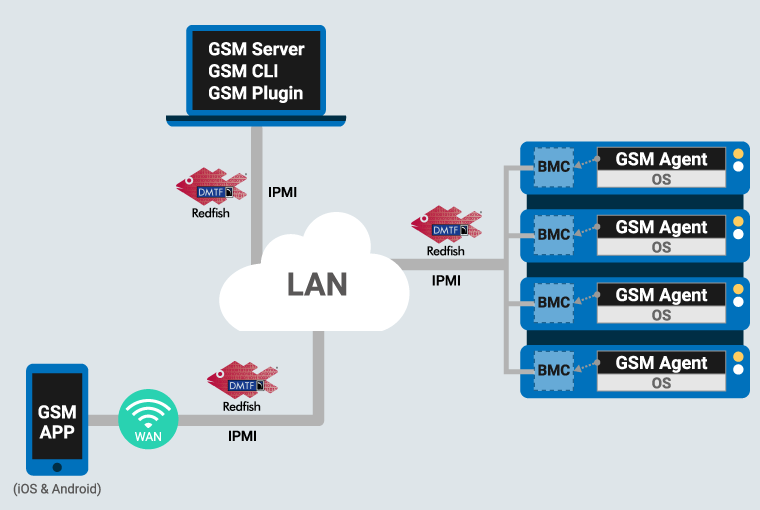 GIGABYTE Server Management (GSM) is GIGABYTE's proprietary multiple server remote management software platform, available as a free download from each GIGABYTE server product page. GSM is compatible with either IPMI or Redfish (RESTful API) connection interfaces, and comprises the following sub-programs:
GSM Server, a software program with an easy to use browser-based GUI to enable global remote monitoring and management of multiple GIGABYTE servers via each server node's BMC.
GSM CLI, a command-line interface program to enable global remote monitoring and management of multiple GIGABYTE servers via each server node's BMC.
GSM Agent*, a software program installed locally on each GIGABYTE server node that retrieves additional node information (CPU/Mem/HDD/PCI/…) from the OS and passes it to the BMC. This information can then be utilized by GSM Server or GSM CLI.
*GSM Agent is currently compatible with Avocent MergePoint IPMI 2.0 BMC firmware, but not yet compatible with Megarac SP-X BMC firmware.
GSM Mobile, a remote server management mobile APP, available for both Android and iOS.
GSM Plugin, a plugin that allows the user to manage and monitor GIGABYTE server nodes within VMware's vCenter.
SCMP (Smart Crises Management / Protection
Dynamic Fan Speed Control
GIGABYTE servers are enabled with dynamic fan speed adjustment. Individual fan speed will be automatically adjusted according to the system's current temperature (according to CPU, DIMM, M.2, HDD, GPU temperature sensors), to achieve the best cooling and power efficiency. When the BMC detects a temperature change, fan speed will be automatically adjusted accordingly. Fan speed profiles may also be manually created and edited* when necessary according to the user's custom requirements.
* Enabled on selected models & performed through BMC console management GUI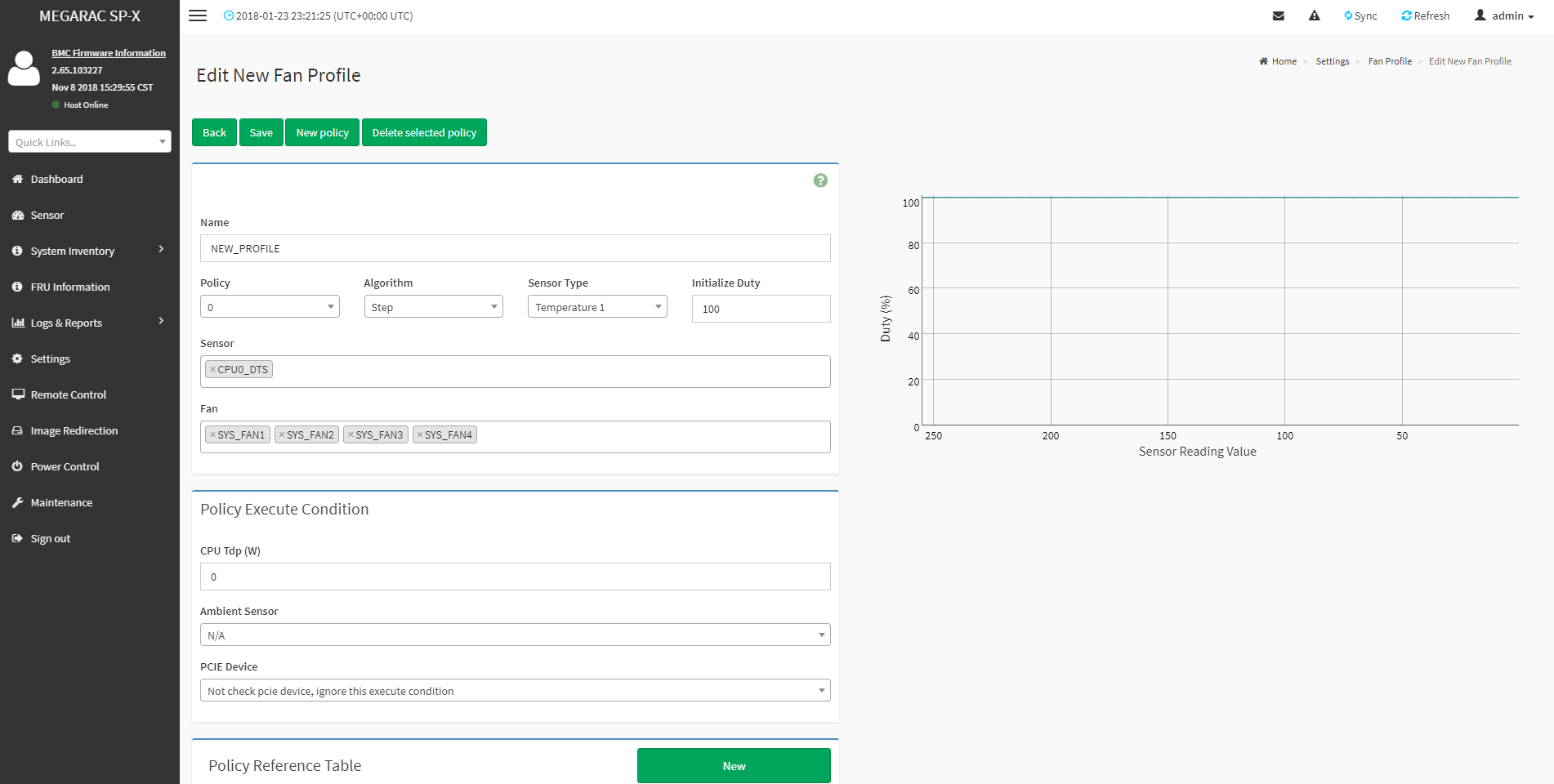 Environmental Compliance
GIGABYTE maintains its commitment to green products, and adheres to the latest RoHS regulations (in effect July 2017).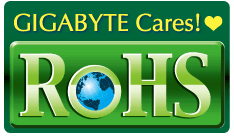 VMware Technology Alliance Partner
Being a member of VMware's Technology Alliance Partner (TAP) program enables GIGABYTE to rapidly develop and certify joint solutions or go-to-market products that leverage VMware virtualization and cloud solutions, enabling our customers to modernize their data centers and implement IT infrastructure and application services with speed, agility, and cost optimization.
Enquire with your GIGABYTE sales representative for more information about combining or integrating this server product with VMware solutions.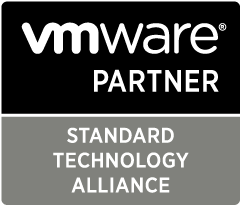 技术规格
产品型号 W291-Z00 (rev. A00)
CPU AMD EPYC™ 7002 series processor family
Single processor, 7nm, Socket SP3
Up to 64-core, 128 threads per processor
TDP up to 225W, cTDP up to 240W

Conditional support 280W

Compatible with AMD EPYC™ 7001 series processor family
主板型号 MZ01-CE1
主板芯片组 System on Chip
硬盘 4‎ x 3.5" / 2.5" SATAIII hot-swappable HDD/SSD bays
SAS card is required for SAS devices support
硬盘RAID特征 Depends on SAS Add-on card
显卡 Integrated in Aspeed® AST2500
2D Video Graphic Adapter with PCIe bus interface
1920x1200@60Hz 32bpp
内存 8‎ x DIMM slots
DDR4 memory supported only
8-Channel memory architecture
RDIMM modules up to 64GB supported
LRDIMM modules up to 128GB supported
Memory speed: Up to 3200*/ 2933 MHz

- Note:
* Follow BIOS setting and memory QVL list if running 3200 Mhz
网卡 2‎ x 1Gb/s LAN ports (Intel® I210-AT)
光驱 1‎ x 5.25" space reserved for ODD device
电源 2‎ x 1600W redundant PSUs
80 PLUS Platinum

风扇数量 3‎ x 120x120x38mm (8,500 rpm), 1 x 92x92x25mm ( Attached in HDD cage)
IPMI 1 x 10/100/1000 management LAN
PCI-E 扩展槽 Slot_7 (PCIe_7): 1 x PCIe x16 (Gen3 x16 bus)
Slot_5 (PCIe_5): 1 x PCIe x16 (Gen3 x16 bus)
Slot_4 (PCIe_4): 1 x PCIe x8 (Gen3 x8 bus)
Slot_3 (PCIe_3): 1 x PCIe x16 (Gen3 x16 bus)
Slot_1 (PCIe_1): 1 x PCIe x16 (Gen3 x16 bus)

1 x M.2 slot:
- M-key
- PCIe Gen3 x4
- Supports NGFF-2242/2260/2280/22110 cards
背板 I/O 接口 2‎ x USB 3.0
1 x VGA
2 x RJ45
1 x MLAN
1 x ID switch with LED
1 x Power switch with LED
操作系统支持 For AMD EPYC™ 7002 series processor family

Windows Server 2016 ( X2APIC/256T not supported)
Windows Server 2019

Red Hat Enterprise Linux 7.6 ( x64) or later
Red Hat Enterprise Linux 8.0 ( x64) or later

SUSE Linux Enterprise Server 12 SP4 ( x64) or later
SUSE Linux Enterprise Server 15 SP1 ( x64) or later

Ubuntu 16.04.6 LTS (x64) or later
Ubuntu 18.04.3 LTS (x64) or later
Ubuntu 20.04 LTS or later

VMware ESXi 6.5 EP15 or later
VMware ESXi 6.7 Update3 or later
VMware ESXi 7.0 or later

Citrix Hypervisor 8.1.0 or later

For AMD EPYC™ 7001 series processor family

Windows Server 2012 R2 with Update
Windows Server 2016

Red Hat Enterprise Linux 7.4 (x64) or later
Red Hat Enterprise Linux 8.0 (x64) or later

SUSE Linux Enterprise Server 11.4 (x64) or later
SUSE Linux Enterprise Server 12.3 (x64) or later
SUSE Linux Enterprise Server 15 (x64) or later

Ubuntu 16.04 LTS (x64) or later
Ubuntu 18.04 LTS (x64) or later
Ubuntu 20.04 LTS or later

VMware ESXi 6.5 Update1 or later
VMware ESXi 6.7 or later
VMware ESXi 7.0 or later

Citrix Xenserver 7.1.0 CU2 or later
Citrix Xenserver 7.4.0 or later
Citrix Hypervisor 8.0.0 or later
外形/外观
3‎48 x 691 x 791 mm
系统运行温度 10°C to 35°C
系统非运行温度 -40°C to 60°C
尺寸规格 Pedestal
200 x 450.2 x 642.2 mm
重量 Net Weight: 19.5 kg
Gross Weight: 23 kg